Friday 29th May 2015, 02:55am
NO CONSEQUENCE are pleased to unveil the second track to be taken from their brand new album 'Vimana' - wrap your ears around 'Our Time Has Come':
As well as being available as an immediate download via Bandcamp, 'Our Time Has Come' also comes as an instant grat on iTunes - check it out here: http://geni.us/VimanaiTunes

NO CONSEQUENCE return with their third album 'Vimana' on June 8th via Basick Records - an album that's set to see the UK tech metal frontrunners transcend the sub-genre and compete in the wider metal realm, with some of the biggest riffs by a UK Metal band in a millennia.
Having mastered the most complicated end of the tech-metal spectrum, NO CONSEQUENCE have applied their skills to produce a more groove and melodic focused sound, creating a slick heaviness unparalleled by most.
'Vimana' contains huge head-bang inducing riffs and infectious hooks aplenty, all performed with the band's signature off-kilter flair.
Ltd Edition Crewneck & T-shirt bundles are now available from BASICK SUPPLIES!
http://basick.supplies/collections/no-consequence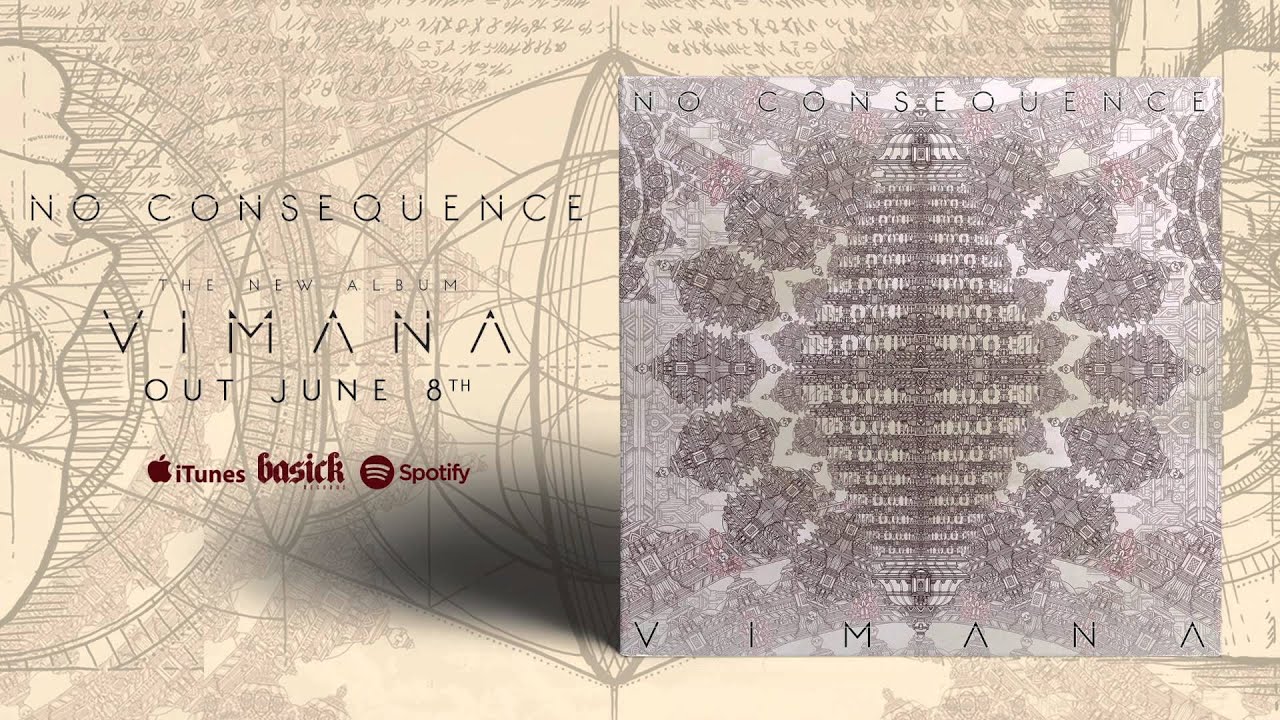 Play video